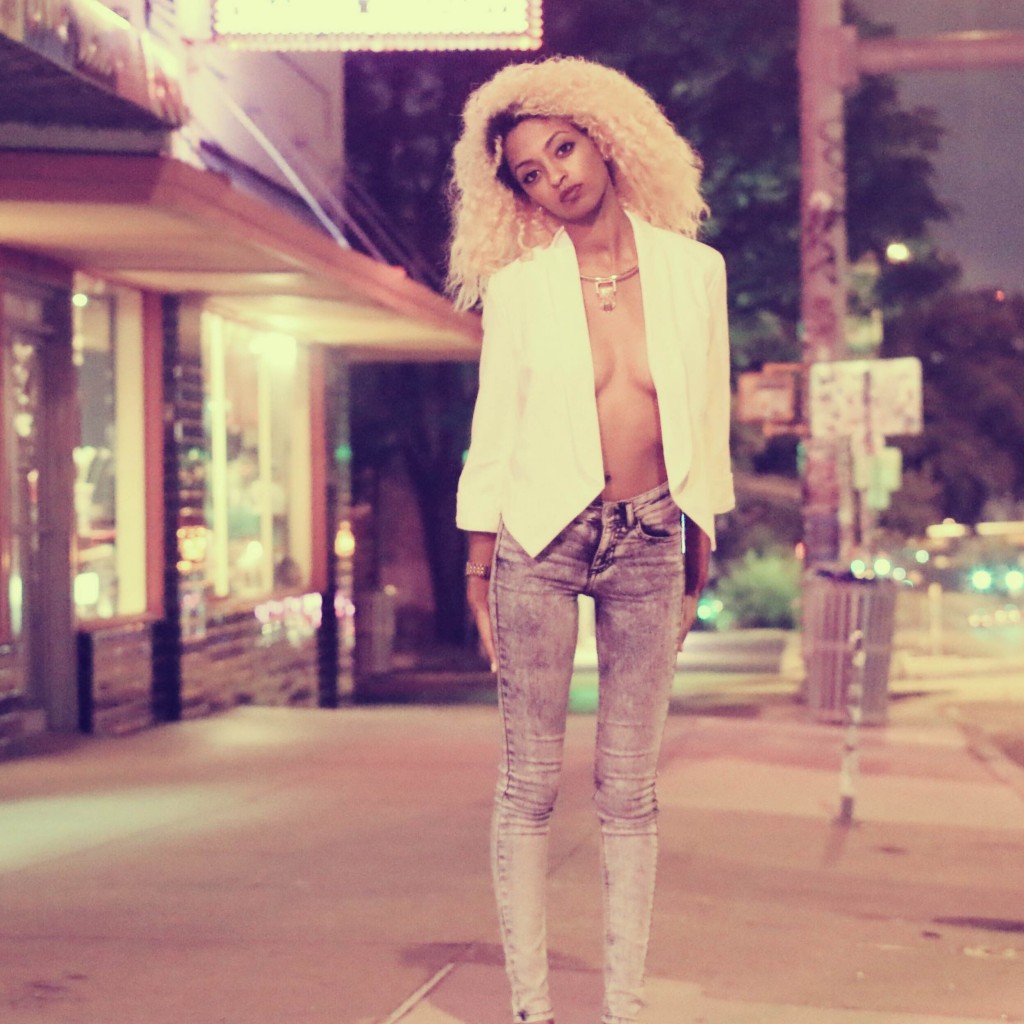 Texas based singer-songwriter Mélat is really on the right track (no pun intended) to find herself on everyones iPhone, Andriod, Spotify, Soundcloud, Tidal, CD players and tape decks. Well maybe not tape decks… But you all will be playing attention soon.
She's been on my radar since the release of her EP "Move Me" last August. This time around, she collaborates with NYC based producers Obey City to hit you with a dope, smooth, electro style R&B track, reminiscent of something you would hear on Miami Vice (which btw, has one of the best scores ever in my opinion. Props to Jan Hammer)
Here's how she describes her new record in a recent interview with Okayplayer Africa
Obey City sent the original version of the beat while I was driving to LA from Austin with [producer] Pha The Phenom on the same day I dropped the Move Me EP. As soon as I heard it, I loved the off-tilt nature of the beat. Obey City's sounds just clicked with me, there's something about sonic courage and newness that just wins me over and Obey City brings that to the table.

While in LA I was watching what I think was a Rock and Roll Hall of Fame concert and was inspired by the bounding notes some of these 80s rock stars were hitting. Once I got back to Austin I knew I wanted something that could touch people in that way. The name "Olivia" harkens back to Sting's "Roxanne" and "Dance" because Obey is an amazing DJ. When the song's played I want you to feel free to just dance at your own pace, even if you aren't that good, for a moment I want you to be able to dance your cares away. With everything negative going on in the world today, despite it all, we should just keep dancing and doing us.
Take a listen below and behold Mélat: