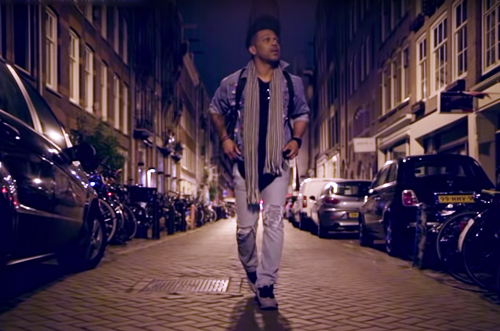 Earlier this week, buzzing singer Kameron Corvet released his new single "Leave It Like That" and today, we bring you the premiere of its accompanying video.
Killa Kam takes the streets of Amsterdam to call out to his now former lover. Directed by Dutch filmmaker Dwight Groot, the singer-songwriter is seen on a journey throughout the night looking as a loner. Hitting a tattoo shop with an empty heart, performing on the street in the Red Light District, and strolling with just his guitar, the visual is an interesting play on its title – showcasing the loneliness that Kam is enduring.
"This song is about the aftermath of a failed relationship, and how I choose to regroup when love has soured. This video is my reflection on that process," he stated.
"Leave It Like That" is available for purchase and to stream on Spotify.
Take a look at the video below: