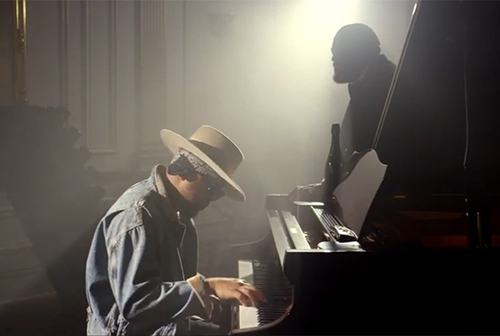 Last month, Rick Ross released the sexy single "Money Dance" which featured none other than The-Dream, and with his 'Black Dollar' mixtape still in rotation, the boss felt it necessary to drop the accompanying video for our enjoyment.
Shot in what can presumably be his Atlanta mansion, Rick Ross and The-Dream show the lavish lifestyles that they're accustomed to. Beginning with a 2-minute intro from The-Dream, the visual then cuts to Rick Ross gliding around the foyer of the mansion on a hover board and zooms in on his ankle monitor. "No girl under 10, no whip under a hundred grand," The-Dream coos out while playing the piano and rocking his scruffy beard.
Of course, equipped with bottles of Luc Belaire Rosé throughout the entire 9-minute video, both artists remind us what it means to live the good life.
Take a look at the video below: