Dey Hynes aka Blood Orange is back.  After working with the likes of Solange Knowles and Tinashe, the multi-talented artist/producer returns with the brand new single "Sandra's Smile," and an accompanying black-and-white video, shot in downtown Manhattan.
The song is named after Sandra Bland, who died this year in a Texas prison, and references Trayvon Martin's mother Sybrina Fulton. Hynes also shared the songs lyrics on Twitter along with a pictures of the women.
"You watched her pass away, the words she said weren't faint / Closed our eyes for a while, but I still see Sandra's smile," he sings over the '80s pop-funk inspired production.
Hynes rides a bike through the streets, dances with the Waffle Crew, and walks arm in arm with his friends Junglepussy, Ian Isiah & Michelle.
Check out the video below: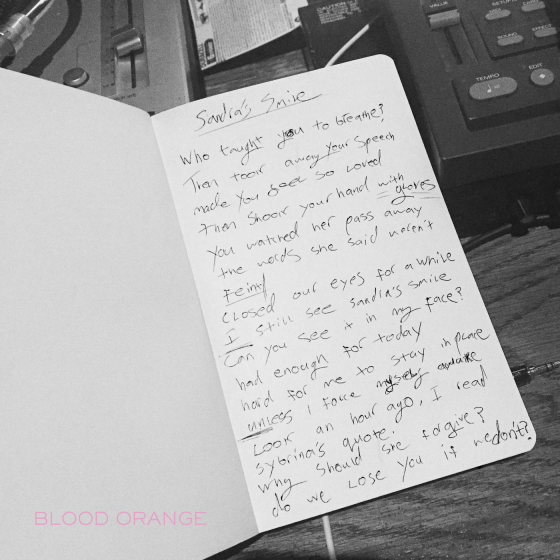 Sandra's Smile. pic.twitter.com/no9G55ywMN

— Devonté Hynes (@devhynes) October 27, 2015
Dev has also announced an upcoming concert called "Blood Orange & Friends" that will take place on Dec. 12 at the Apollo Theater. All proceeds will benefit Opus 118 Harlem School of Music, he shared a message about the show:
Playing music saved my life; if it wasn't for the chance to play cello or piano when I was a kid growing up in Essex, I shudder to think where I'd be right now. At this point in my life, all that matters to me is giving back to communities and making people happy, so I have decided to put on a fun night of performances at the legendary Apollo Theatre in Harlem that is hopefully affordable to all, with all proceeds going to the Opus 118 Harlem School of Music. New York City, let's have some fun!
For more info & new merch visit https://t.co/uBWb8dh2Rx Tickets available on Friday @ noon. pic.twitter.com/AGJ7uhTXeq

— Devonté Hynes (@devhynes) October 27, 2015