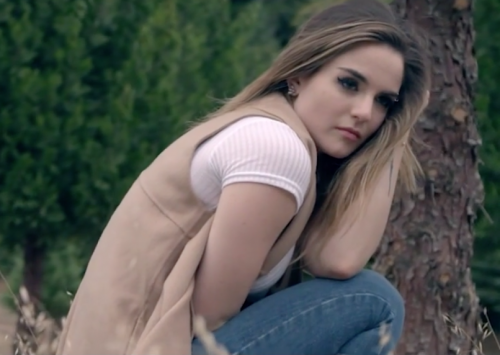 While the debut of the video to her fun and flirty single "When Love Hurts" is just under a month old, R&B songstress JoJo is back with the accompanying visual to the emotional single "Say Love."
Released as one of three singles at once, "Say Love," is a powerful ballad about love and feeling as if she's missing a little more than she's being offered. Setting the tone for autumn, the new video showcases JoJo crying out for love.
When speaking of the visual, she told BuzzFeed: "For the second visual off the tringle, I wanted something to contrast our stylized warehouse from 'When Love Hurts.' This song called for something open and intimate, while focusing on the tension of being with someone but not fully being on the same page. Calling out for more. The backdrop of sprawling field and tall trees reminded me of autumn in New England, my favorite time and place. I had so much fun making this video and I hope you love it like I do."
JoJo is currently working on  her third album – her first since 2006's The High Road – set to be released via Atlantic Records soon.
Check out the video below: