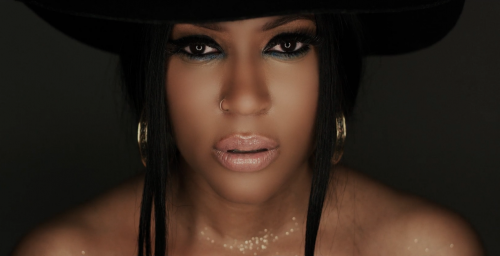 Buzzing R&B songstress Lyrica Anderson has been making a name for herself in the industry from quite some time now. Aside from writing for some of your favorites such as Beyoncé and Tinashe, the singer has been dropping projects of her own to properly introduce herself – including 2014's King Me 2. 
Now continuing to build off of her acquired popularity, the singer-songwriter drops the video to her track "Hello," which shows a fed up Lyrica confront her cheating boyfriend during dinner. Appearing to be struggling with her emotions of love and hate at the same time, Lyrica gives a dramatic – and accurate – performance of what women go through when dealing with someone who just can't get it right.
Singing out, "I had my mind set on wedding rings / You had your mind set on Stephanie / I put up with your bulls*t / I could've been with a n*gga with better things," she expresses just how much she wants him to improve as she threatens to walk out.
Lyrica's upcoming EP Hello is set to be released on October 30 and her works will also be found on Chris Brown's upcoming album Royalty as well as Afrojack's forthcoming LP.
Take a look below at the video: