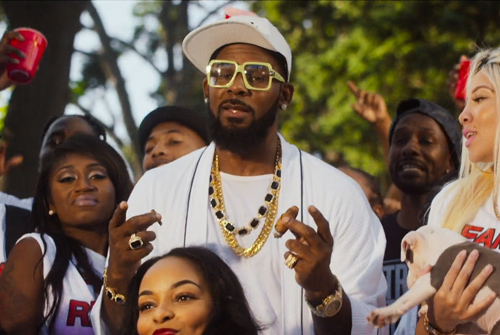 Ain't no party like a R. Kelly party…
It may be getting a little past the season for outdoor parties in most of the country, but R. Kelly has finally come through with a video for his feel-good single "Backyard Party," off his upcoming album The Buffet.
Filmed at Kellz luxurious mansion outside Chicago, the R&B King kicks back by the pool with hordes of women, enjoying rides in golf carts, card games, and plenty of barbecue, while Snoop Dogg and Chance the Rapper make cameos.
Kelly also previews "Marching Band," one of 462 songs he claims to have recorded for the album, which is set to drop Nov. 20.
"I've always wanted to do different types of music and different characters, and this album gave me the chance to do that," Kelly previously told EW. "I absolutely think that the audience is expecting the sexual R. Kelly, the steppin' R. Kelly, maybe a bit of the 'I Believe I Can Fly' R. Kelly. They've been spoiled for twenty-something years. I don't want fans mad at me, so I gotta give them what they expect and what they want."
Join in the party with the video below: