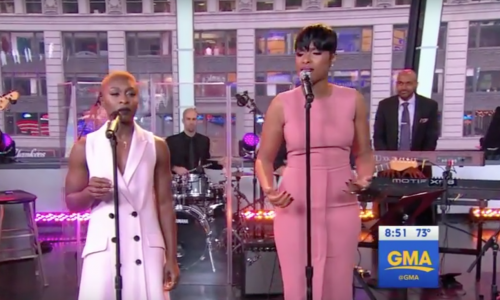 After the release of last year's JHUD, Jennifer Hudson has been steadily making strides to keep the next move in line. After nabbing the role of Shug Avery for the Broadway adaptation of The Color Purple, the talented vocalist took to Good Morning America's stage to show the crowd just what to expect when the show kicks off on December 10.
Joined by co-star Cynthia Erivo – who plays Celie – the duo wowed all those watching as they belted out the signature track of the show. Sounding more than incredible, we can only imagine what the actual show performance will sound like once it opens next month.
Take a look at the performance below!