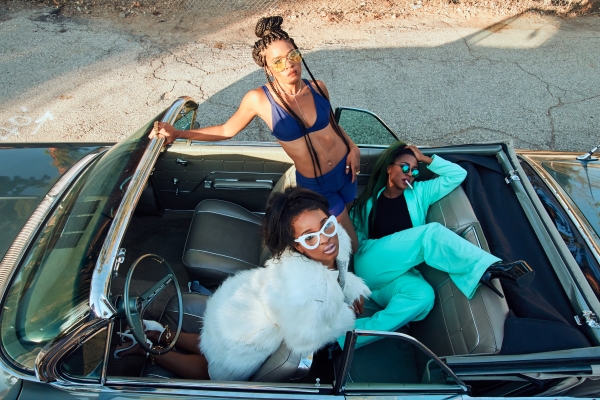 Of course the apples don't fall far from the tree!
Teddy Riley's daughters (minus Nia from Love & Hip Hop Hollywood) are keeping the family legacy going by forming their own girl group called R I L E Y.  Consisting of Deja, Taja, and Bobbie Riley the girls have teamed up with none other 2 Chainz for their debut track 'PoundFRANK.'
The song is the first taste of their forthcoming EP Bermuda, which is expected to drop in early 2016.  The girls collaborated with award-winning songwriter Taylor Parks to craft the slinky tune.
The Riley girls officially formed as a girl group in 2010. Then they joined forces with a production team, "The Stereotypes" in 2014 to work on their debut project. Under the guidance of their father, and help from The Stereotypes, R I L E Y is set to make a name for themselves.
Take a listen below!