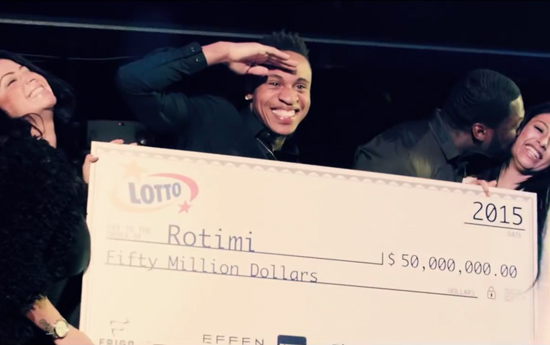 Late last year, rising singer/actor Rotimi released his club-ready single "Lotto," and this past summer he dropped the official remix featuring 50 Cent. The multi-talented entertainer co-stars in the Starz hit show POWER, which 50 co-produces, and the remix celebrated Rotimi's singing to G-Unit Records.
Now, they return with a flashy video, which opens with Ro and 50 as janitors who hit the jackpot and proceed to enjoy the spoils. Cars, girls, and clothes – but is it for real?
"'Lotto' is about that feeling you get after seeing that certain someone who captures your attention and makes you feel lucky; like you've hit the jackpot," says Rotimi.
Check out the video below: