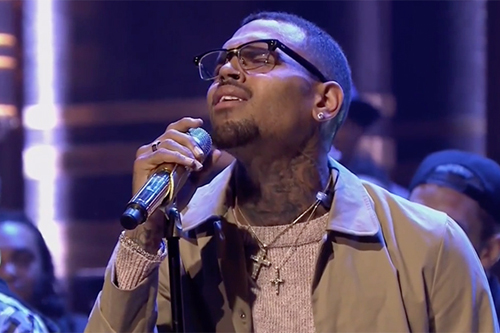 On Thanksgiving Eve, Chris Brown paid a visit to "The Tonight Show starring Jimmy Fallon."
Wearing glasses, a tan trench coat and Yeezy Season 1 boots, the R&B superstar served up an electrifying performance of his single "Zero." Backed by The Roots, Breezy belted out the pop melodies, while his dancers handled the choreography.
Earlier in the day, Breezy was spotted in 50 Cent's old stomping ground of Southside Queens giving out 2,000 turkeys for Thanskgiving. "The homie CB gave out turkeys in my hood today," said 50. "This boy on fire, ain't nobody f*cking wit him right now."
His upcoming album Royalty is due Dec. 18 and will be available for pre-order on Friday.
Check out the performance below: