Hard to believe that it's been two years since Beyoncé stopped the internet with her surprise self-titled album. But does Bey have another surprise up her sleeve now?
The queen was spotted at the Mercedes-Benz Superdome in New Orleans shooting a video on Tuesday (Dec. 22). She hit the field with Jay Z and a large camera crew.
It's unclear what exactly she was filming, but in the past few days, she has been spotted in New Orleans with Jay and Blue.
Over the weekend, she shut down several streets to film. "Beyonce is shooting a video in new Orleans and just had the street cameras turned off. The entire area. What a god," tweeted one fan.
We do know that a new album is on the way at some point, but your guess is as good as ours this time, could it be a Bey-Christmas?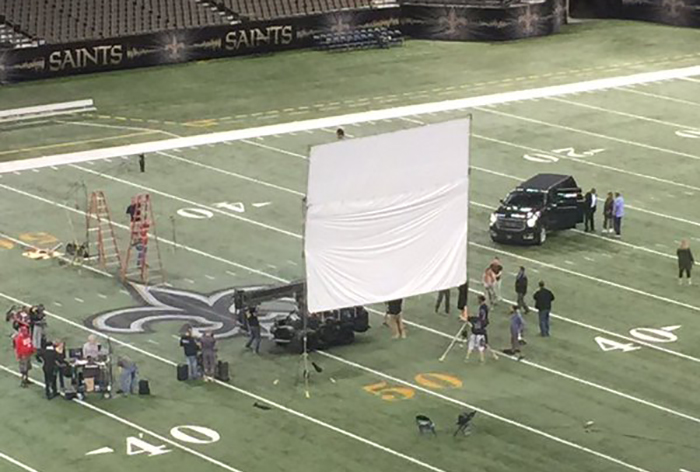 Beyoncé is currently shooting a new video at the Super Dome. Jay Z is also with her. pic.twitter.com/HvobxVdbrG

— BEYONCÉ LEGION (@Bey_Legion) December 22, 2015
Beyonce is shooting a video in new Orleans and just had the street cameras turned off. The entire area. What a god 😲

— Zethu Mbana (@Zee_Mbana) December 19, 2015