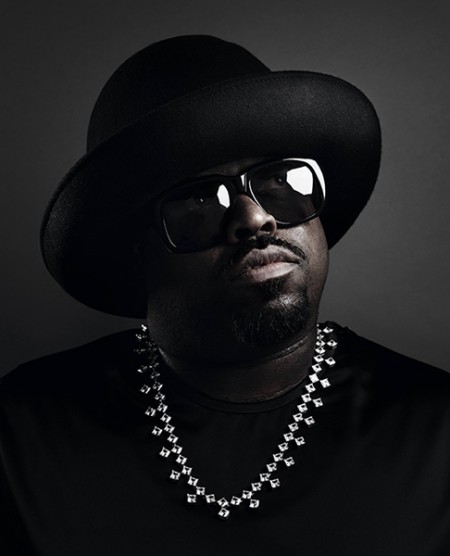 Grammy Award winning artist CeeLo Green has finalized a new label joint venture with Sony Music Entertainment to help discover, sign and develop top R&B / Soul talent for the global music group.
As a part of this new deal, CeeLo will open recording studios in both Atlanta and Las Vegas to work directly with the new artists that he signs to Mothership Entertainment Group, a name he chose to pay homage to his late mother and grandmother.
Fully funded by Sony Music, this new joint venture will be a creative A&R hub for Sony Music. Together, CeeLo and Sony will seek out numerous artists each year with the idea of CeeLo working closely with them to create "real, soulful music." For additional support, Mothership will also be able to sign any of these artists to any of the labels within the Sony Music family.

"CeeLo Green is a tremendously successful songwriter, producer and artist who throughout his solo career and work with Goodie Mob and Gnarls Barkley has proven himself to be a gifted and versatile talent. We are delighted to welcome him back to the Sony Music family, and look forward to partnering with him to develop great new artists and music through our new relationship," said Doug Morris, CEO, Sony Music Entertainment.
"The significance of the title MOTHERSHIP is in honor of my mother and grandmother, who were both mavericks in their respective fields, leaving me an inheritance of emotion, instinct, inner vision and industry. Music made for the sake of procreation can and does also serve as philanthropy, essentially enriching the quality of life of avid listeners. I am honored to stand beside, and in extension of Sony, with a keen sense of appreciation for this opportunity. I'm certain I can rise to the occasion. It will be my pleasure and duty," said CeeLo.
Green recently released his new solo album HEART BLANCHE on November 6.