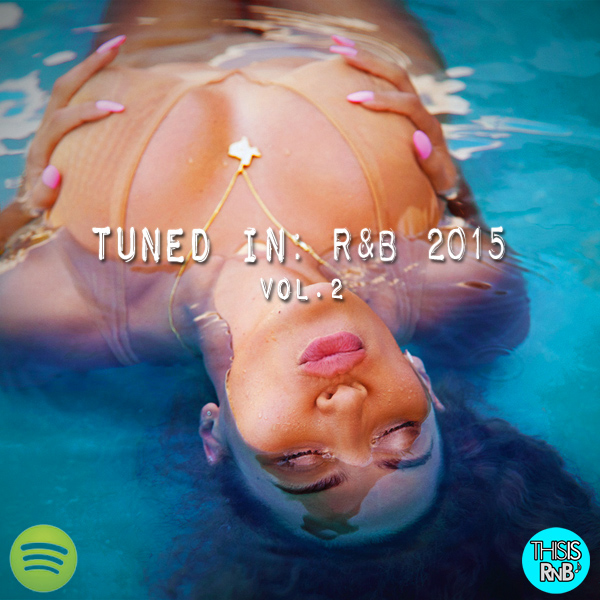 Those of you that have been visiting the site for a few years, or more, should remember our ThisisRnB Radio Podcasts, which basically played through like a mixshow of new tracks, remixes and current singles that we were feeling. We took a break from those mixes for two reasons – time, and to put the focus on our monthly mixtape series "Fresh Radio" with DJ Chris Styles.
Some of you have voiced your interest in us bringing them back and we greatly appreciate your support. While that may still happen, the shift to music streaming services has been sparking our creativity to get more involved in curating playlists, and as we often make them in our personal accounts for our own personal situations and moments, the time has come for us to stake our claim as the R&B authority that we are. It's 2015 and sounds are different, as they should be, you may or may not enjoy all of today's styles of R&B, although we hope you at least give it a chance.
So, as 2015 comes to a close we bring you the second volume in our "TUNED IN: R&B 2015" playlist, created with Spotify (if you don't have an account you can sign up for free and still listen with minor interruptions). If you didn't catch our post on the first playlist the title has a double meaning— the act of literally deciding to press play and listen to something that has been curated for you, and a deeper metaphoric meaning of digesting the current soundscapes of R&B across varying age groups, locations and influences.
You can press play below, or save it to your account for later, all feedback is invited!
UPDATE: Added playlist from YouTube as well!
TRACKLIST:
01. dvsn – Too Deep
02. Mizan K – Awe
03. Ro James – Permission
04. BJ The Chicago Kid – The Resume
05. dvsn – With Me
06. Bryson Tiller – Exchange
07. Chris Brown – Back To Sleep
08. Janet Jackson – Unbreakable
09. Tamar Braxton – Catfish
10. Monica – Ocean of Tears
11. Melanie Fiona – Bite The Bullet
12. Tiara Thomas – Mary Jane
13. Marc E. Bassy – Free Love
14. Tinashe feat. Chris Brown – Player
15. Omarion feat. Rich Homie Quan – I'm Sayin'
16. Jacquees – Like Baby
17. Malachiae Warren feat. Migos – Thank Yo Momma
18. R. Kelly feat. Juicy J – Marching Band
19. Marc E. Bassy feat. Ty Dolla $ign – That's Love
20. Chris Brown – Who's Gonna (Nobody)
21. dvsn – Hallucinations
22. Gallant – Weight In Gold
23. Abra – Roses
24. Kelela – Rewind
25. NAO – Bad Blood
26. Erykah Badu – Mr. Telephone Man
27. Chris Brown – Make Love
28. Tyrese – Waiting On You
29. Tyrese – Shame
30. R. Kelly – Wake Up Everybody