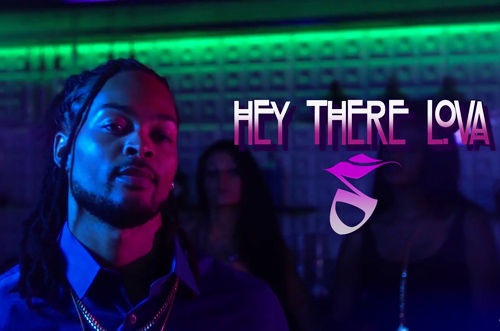 Indie R&B artist Jodi, aka YourJodiBaby, has big plans for 2016, as he preps for the release of his new album 69Shades of Jodi. Explaining the title, Jodi says, "69 is balance and the shades represents the many lifestyles I live."
Following his fall campaign, which saw the release of the singles "Selfish" and "Hey There Lova," the Kansas City, MO native kicks off the new year with the premiere of the short film style music video for the later.
Opening in a club, Jodi spots his new love interest through the neon lights. Over the pulsating beat he sings out to her, courting the cutie to the dance floor. Flashbacks to a chance meeting in a record shop lead to a passionate, intimate moment in the sheets.
"Hey there lova, you mind if I get close to you? / I just want to dance real slow, move real close," he sings.
Check out Jodi's new video below, and stay tuned for more music coming soon.