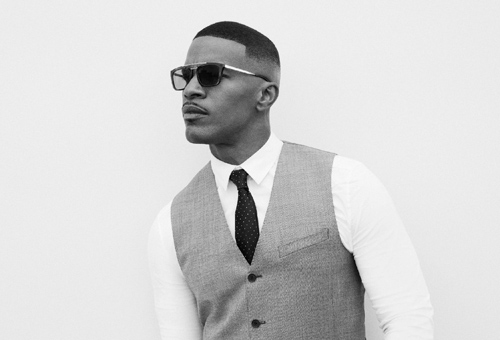 Jamie Foxx rescued a driver from a burning vehicle on Monday night following an accident that took place outside his Los Angeles home, a rep for the singer/actor has confirmed.
The Oscar-winning actor told reporters on Tuesday that he only did what felt natural. "I'm not a hero," he said, "but had to do something."
"Jamie didn't hesitate. He jumped out and ran to the car," a rep for Foxx told ABC News of the incident.
Police said that a 32-year-old man, Brett Kyle, was driving his Toyota Tacoma when he hit a "drainage ditch," causing the vehicle to roll many times over and burst into flames.
"Two witnesses that were near the collision scene ran to the burning, overturned truck in an attempt to free the driver. One of the witnesses retrieved a rescue tool from his vehicle allowing the two citizens to break the window, cut the seat belt, and extricate the driver," cops added, noting that the driver was eventually "arrested for driving under the influence of alcohol."
Kyle's injuries included major head, chest and neck trauma. His family told ABC News that he is expected to be hospitalized for some time, and that they're thankful that Foxx was able to step in to help him. On Tuesday night, Foxx shared a photo of himself hugging the man's father.
"Met the father of the young man from last night today," he wrote. "This is all that matters. That a man, a son, a brother's life was spared last night. God had his arms wrapped around all of us…No heroes…Just happy fathers."