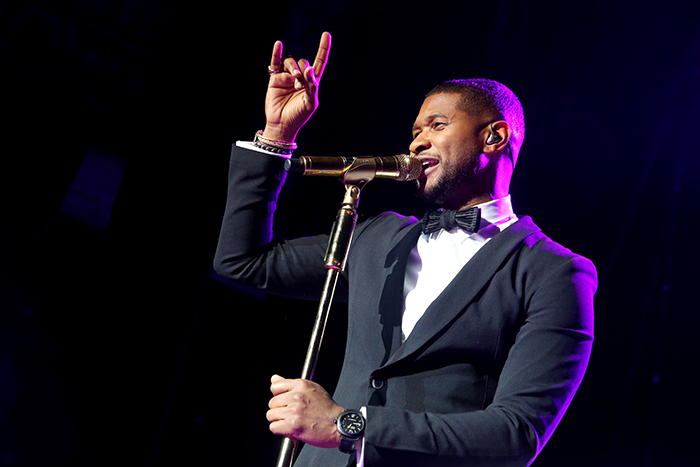 Here we go! The news that we've been waiting for since early last year.
After multiple delays, Usher is finally prepping for the release of his much-anticipated new album, his first in nearly four years. In a random Instagram video with popular modern artist Daniel Arsham, the R&B superstar revealed the title of the oft-delayed project is Flawed.

"What are we working on?" asks Arsham before Usher responds, "Amazing, incredible, awesome…"
"For what?" replies Arsham, while Usher reveals, "For Flawed, my new album. It's coming."
On New Year's Eve, Usher debuted two new songs, "Hard to Love" and "Cards," during a private concert for Samsung Pay in Hollywood.
Flawed will be the singer's eighth studio album, his first since 2012's Looking 4 Myself. He acknowledged the delay while on stage.
"I feel responsible. I look at all of my social media and my fans been a little mad at me because I pushed my album back," he told the crowd. "But tonight, if you don't mind, I just want to share something with you. This is just something I've been working on, I figured I'll just play it for you."
Are You Ready?