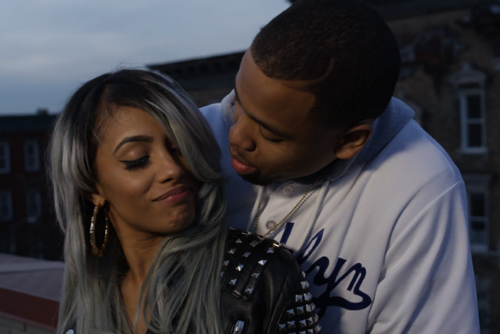 Fresh off the premiere of the VH1 Original Movie The Breaks, Mack Wilds proves that he's more than just Adele's "Hello" video boyfriend. Today, he debuted the visuals for his new single "Love In The 90z."
As the lead release off his forthcoming second album, which is due out later this year, the "Love In The 90z" video channels his love for 90s hip-hop and Spike Lee's Do The Right Thing. Just like Lee's infamous movie, the video was filmed in Brooklyn's Bed-Stuy neighborhood, on Stuyvesant Avenue between Quincy and Lexington. Filled with boomboxes, bamboo earrings, gold chains, and a Jackie Robinson Dodgers jersey, this video is sure to give you 90s nostalgia.
"Shooting the 'Love in the 90z' video on the same block as the Spike Lee movie was shot was like nostalgia since that's largely where the concept of the video is inspired from," Wilds told The FADER. "Working with Benny Boom on this visual, we were able to capture the essence of New York back in the 90z, with a current, fresh feel to it."
Watch the fun new video below.