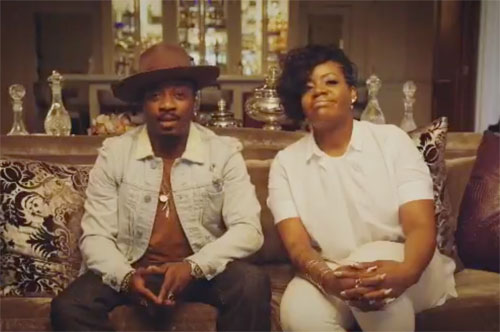 The list of this year's anticipated albums continued to grow with the additions of Fantasia and Anthony Hamilton, but with their new albums on the way soon, the soulful singers have now announced that they will be teaming up for a joint tour this spring!
The 10-date trek is set to begin April 21 in Buffalo, New York, and travel to cities including Chicago, New York, and Baltimore, wrapping May 20 in Los Angeles. The duo, who will take turns opening and closing, promise to deliver a spectacular live show.
"We will be doing sangin'," they said in a joint Twitter video. "Real sangn'."
Hamilton is currently prepping his fifth studio album, What I'm Feelin', for March 25. The first single, "Amen," dropped last month. Meanwhile, Fantasia's fifth LP is due this spring featuring the first single "No Time For It."
Tickets for the tour go on sale March 4. See their itinerary and announcement clip below.
Me and @tasiasword are going on tour together! Visit https://t.co/bpflClrTZ9 to see the dates. pic.twitter.com/6HeGbQ4gGw

— Anthony Hamilton (@HamiltonAnthony) February 29, 2016
FANTASIA & ANTHONY HAMILTON TOUR DATES
:
April 21 – Buffalo, NY – Shea's Buffalo Theatre (A)
April 22 – Detroit, MI – Fox Theatre (A)
April 23 – Chicago, IL – Arie Crown Theater (A)
April 28 – Newark, NJ – Prudential Hall (F)
April 29 – New York, NY – Theater at Madison Square Garden (F)
April 30 – Baltimore, MD – Pier Six Pavilion (F)
May 1 – Columbus, OH – Palace Theatre (F)
May 7 – Washington, D.C. – Constitution Hall (A)
May 8 – Norfolk, VA – Constant Center (A)
May 20 – Los Angeles, CA – Microsoft Theater (F)
A – Denotes Anthony Hamilton closes show
F – Denotes Fantasia closes show