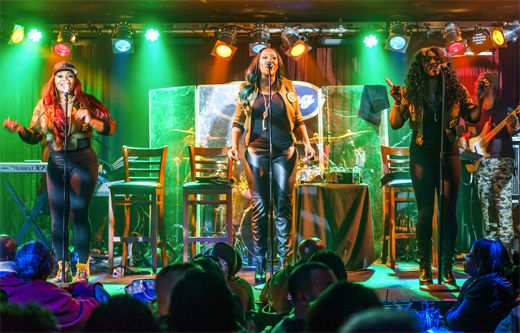 This past Friday, hitmaking R&B group SWV released their fifth studio album Still.
Coko, Lelee, and Taj have graced stages across the country in promotion of their new record and to say the least, these women know how to put on a memorable experience. I had the honor of going behind the scenes during their set in their old stomping grounds of NYC, just a couple of weeks prior to the album's release.
A jammed packed house at B.B. Kings Blues Club, hundreds of fans anticipated this moment with the legendary trio. Prior to the ladies hitting the stage we caught up in their dressing room to discuss the current state of R&B music, specifically on the female side. In addition they told me who their man crushes were back in the '90s.
Take a look at their live performance and exclusive interview below.
–Words and Interview by Tia Long