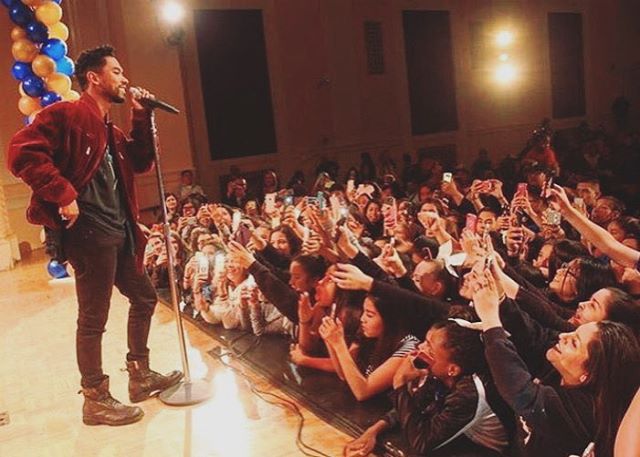 Miguel followed up his performance tribute to Michael Jackson at the Grammys with a surprise appearance at his former middle school talent show! Yes, this is true!
The "Waves" singer surprised students at Dana Middle School in Hawthorne, Cali, with a special performance of "Adorn" on Friday (Feb. 19). The kids rushed the stage with phones in hand to get close to the R&B star, many screaming fans looked like they couldn't believe what was happening.
"Visited my old middle school for this year's talent show tonight," Miguel wrote on Instagram. "Crazy, I always loved the smell of the auditorium and it was exactly how I remember it. Huge shout to all the students, parents, family friends and staff. Loved every moment #danamiddleschool #wildheart."
Check out Miguel's surprise performance below.