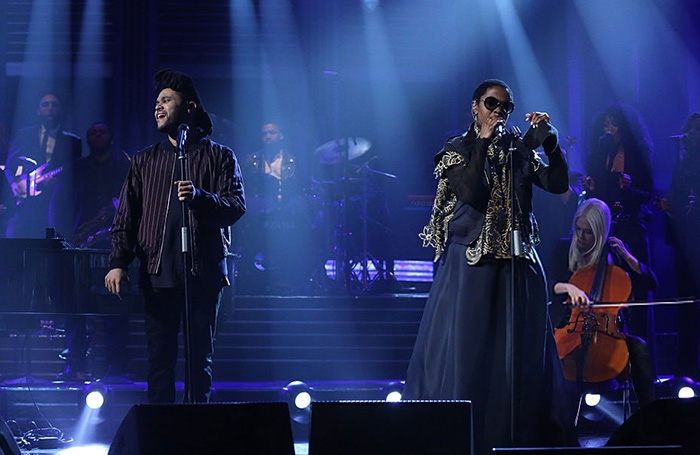 Well Give Us Life!
After their rumored performance at the Grammys fell through, The Weeknd and Lauryn Hill surprised us all with a performance on "The Tonight Show starring Jimmy Fallon" on Friday (Feb. 19).
Following a strong introduction from Jimmy, the 2x Grammy winner hit the stage to perform his latest single "In The Night," off his chart-topping album Beauty Behind the Madness.  With some help from producer/arranger Stephan Moccio on piano, Abel ran through the first verse and chorus before introducing the audience to Ms. Lauryn, who dueted with him on the chart-climbing hit.
After Hill was a no-show at the Grammys there were conflicting reports as to what happened. Recording Academy President Neil Portnow said Hill attended rehearsals, but according to her camp, she never even made it to L.A. In a later statement, Hill's camp said she was unhappy that the show had advertised her appearance in advance.
"They had made it clear from the start that although Ms. Hill was going to attempt to make the show, she could not confirm, as there were too many logistical issues that could potentially prevent the performance from happening," said her reps in a statement.
Watch their collaborative performance finally come to life below!
most important experience of my life. thank you Ms. Hill

— The Weeknd (@theweeknd) February 20, 2016