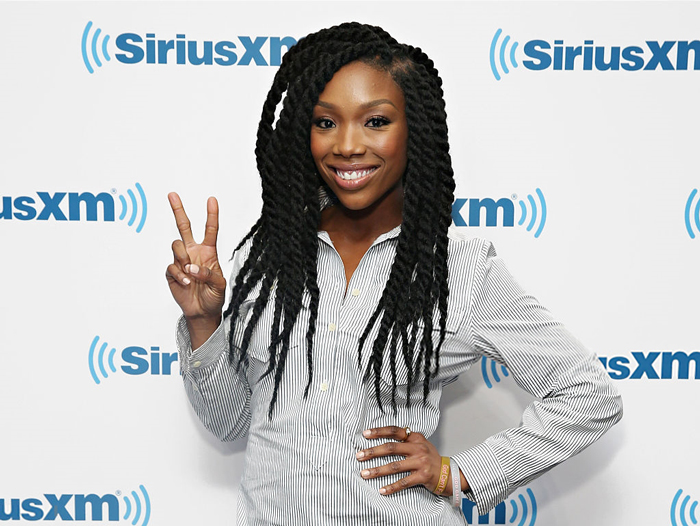 Veteran R&B singer Brandy is suing her record label, who she claims has refused her release of new music. Reportedly, Norwood sued Chameleon Entertainment Group and it's CEO Breyon Prescott at the Los Angeles Superior court on Tuesday for the rights of her music.

Brandy signed a joint deal with RCA Records and Chameleon back in 2011, where she released her last album Two Eleven in 2012. The suit claims that her deal with Chameleon gave the label the option of releasing four more albums, but she's been prohibited from recording new material in the last four years.
The 37-year-old singer claims that Prescott, who also works at Epic Records, has arranged this in pursuit to double dip into her earnings if she signs a new deal with Epic.
According to reports, Brandy is seeking $1 million in compensatory and punitive damages. Although the lawsuit says Brandy terminated her contract with Chameleon, she wants a judge's ruling that it is void.
We hope that Bran can work this out swiftly, because after the release of January's "Beggin & Pleadin" we can't wait to hear more new music!
–Words by Tia Long