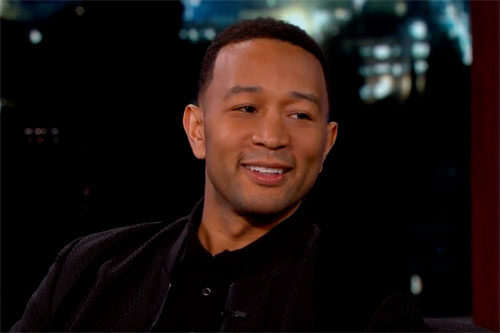 Daddy-to-be, John Legend, paid a visit to 'Jimmy Kimmel Live' on Monday night for an interview and special performance.
The R&B crooner sat down with Jimmy to talk about the new WGN series Underground, which is a story about a group of slaves who escape from a Georgia plantation and cross 600 miles to freedom, aided along the way by a secret abolitionist couple running a station on the Underground Railroad.
Legend, with his Get Lifted partners Mike Jackson and Ty Stiklorius executive produce, and oversaw the score, soundtrack and all music aspects of the series.
Additionally, John spoke about becoming a dad soon, going baby shopping with Kanye West and Kim Kardashian, his wife Chrissy Teigen's superstitious mother, and for a surprise performance he took to the piano and added his own comical lyrics to the theme music from the popular show Downton Abby.
Watch his interview and performance below.