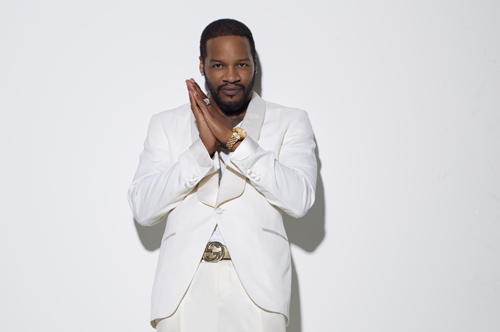 Grammy nominated R&B veteran Jaheim is prepping for the release of his 7th studio album Struggle Love, due out March 18.
With a week to go before it hits stores and streaming services, the singer-songwriter premieres a smooth new track, right here, entitled "Nights Like This."
"Creating this album has been a powerful journey for my soul. I'm excited to announce the official release date and give my fans something to look forward to," says Jaheim. The new cut is the epitome of grown and sexy, as the New Jersey native coos out about the special evening that awaits.
"Bring a bad bitch in on a flight kinda night / Then party till it's light kinda night / Pin her body to the bed both legs kinda night / Take her higher than a kite kinda night," he sings over the jazzy track.
Struggle Love follows Jaheim's 2013 LP, Appreciation Day, and has been preceded by the single "Back In My Arms," where he masterfully illustrates a classic story of lost love, and the mid-tempo title track where he reminisces on the early days of a flourishing romance.
You can pre-order the album on iTunes now, and take a listen to "Nights Like This" below!