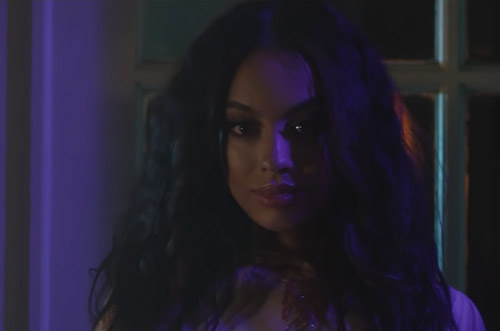 Las Vegas based singer/songwriter Deena Jeaux​ makes a noteworthy debut with her sensual single "PleasureTowne."
​​Produced by Ladera Heights up-and-coming beatsmith Mar-Tamius​, the sultry track finds Jeaux seducing a love interest through erotic innuendos and some comedic metaphors.
"I'm kind of a big deal, you should ask around / My skin smells of mahogany, all my books are leather bound / And I could take ya higher, up to Pleasure Town," she sings.
Deena Jeaux got her start doing covers on YouTube, raking in over a 100K views from doing songs like Drake's "Over My Dead Body," as well as Adele's "Melt My Heart To Stone." Now, she's offering a piece of herself with the sexy debut single and music video.
In the retro-themed visuals, Deena catches eyes with a guy at an intimate house party and attempts to woo him over, holding little back she coos: "I'm a very special woman / Wanna see ya faces when ya moanin' / Oops I mean ya faces in the mornin'."
Check out the emerging artists debut below.