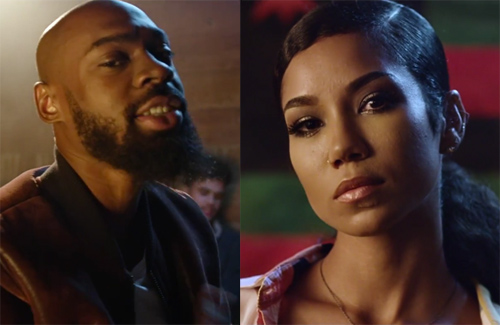 What do you know about revolutionary slow jams? Mali Music will teach you a thing or two as he teams up with Jhené Aiko in the video for their Chi-Raq soundtrack collaboration, "Contradiction."
Set in an underground party scene, the room is full of love and good vibes, but there is something hidden in plain sight that equates to the songs varying message. In the Davis Silis-directed clip, Mali and Jhené perform the poignant lyrics amongst a crowd of dancers who seem oblivious to the chalk-outlined bodies that appear and disappear around them.
"Every so often music videos can stand for something special and important," Mali told The FADER. "Have we become so numb to the senseless violence and other nonsense in this world that people can quickly disappear from our lives we just move on without missing a beat? It's time we wake up and show each other how much we love each other before it's too late."
Mali is currently working on his sophomore studio album for RCA Records, which is due out later this year.  Check out the new video below.