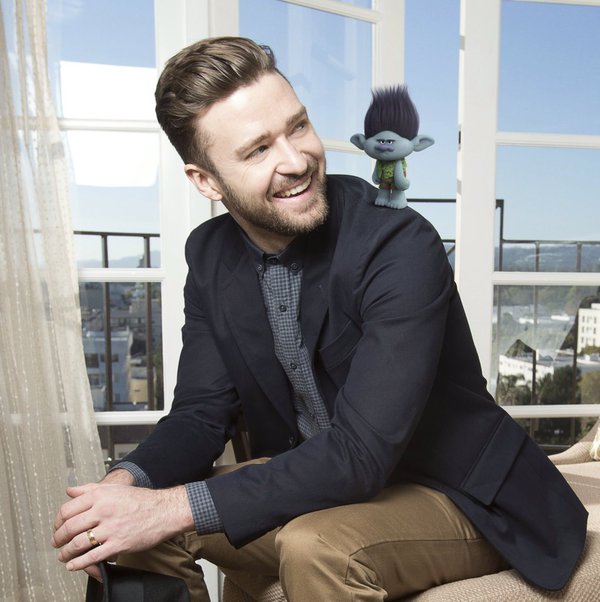 Justin Timberlake is reportedly readying a new single for release as soon as next month.
According to HITS Daily Double, the Max Martin-produced song will appear on DreamWorks Animation's Trolls soundtrack, which is tentatively set for an October release.
In addition to his musical contribution, Timberlake voices a troll named Branch in the 3D animated film, scheduled to hits theaters on Nov. 4.
Timberlake is also working on a new solo album, his first since 2013's The 20/20 Experience. HITS claims it will drop in the fourth quarter, with production by Martin and Timberlake's longtime collaborators Pharrell Williams and Timbaland.
The crooner has been in the studio with Skateboard P and Timbo, and recently shared photos of their sessions on Instagram.
Hair we go…I'm officially a #Troll. #TrollsMovie #MeetBranch #HairPuns #ItsJustTheBeginning pic.twitter.com/IOhNvDqok7

— Justin Timberlake (@jtimberlake) January 6, 2016
A photo posted by Justin Timberlake (@justintimberlake) on