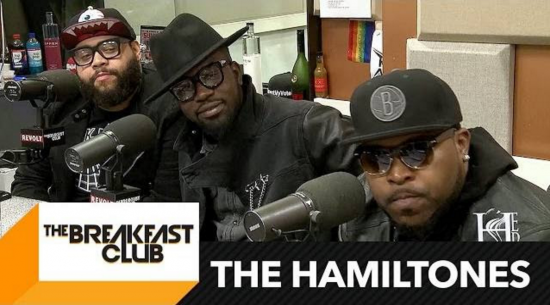 Anthony Hamilton's backup singing group The Hamiltones have been buzzing on social media lately, and rightfully so! On Friday, while in NYC on tour with Anthony and Fantasia, the group (as well as Anthony) swung by Power 105.1 for an interview with The Breakfast Club.
The singing trio began building a fan base in 2015 thanks to some vocally superb, but also comical cover videos of hit rap songs. However, it is their latest creation, "Put Some Respeck On It," that has got everyone talking.
During their interview, the group talk to Envy, Charlemagne and Angela about how they came to work with Anthony Hamilton, their inspiration behind the "Respeck" song, how they feel about R&B music today, making an album of their own, and more.
Check out the interview below.