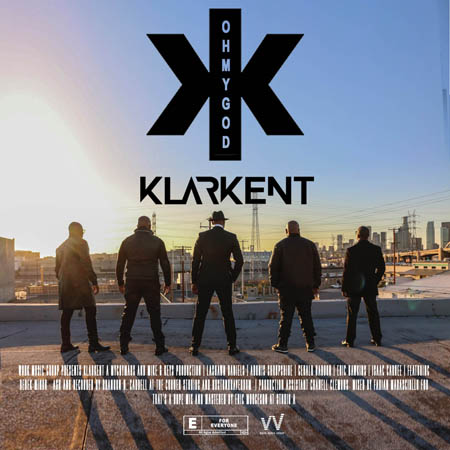 Five of the creative forces behind many of your favorite artists step to the forefront to bring you the new group KlarKent and their debut single "Oh My God".
Isaac "Ike Nice" Carree, LaShawn "Big Shiz" Daniels, Eric "E Dubb" Dawkins, "Thee" Gerald Haddon, Adonis "The Phenom" Shropshire form the supergroup with a collective discography that includes the biggest names in music including Michael Jackson, Whitney Houston, Beyonce, Britney Spears, Christina Aguilera, Rihanna, R. Kelly, Lady Gaga, Alicia Keys, Jennifer Lopez, Brandy, Usher, Ciara, and many many more.
Check out their debut video and single "Oh My God" below… What do you think?