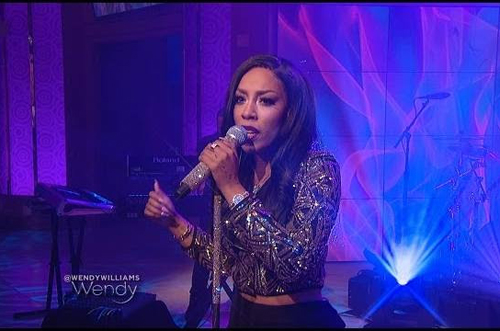 K. Michelle is having an excellent run so far with the release of her third studio album, More Issues Than Vogue.
As the big voiced, petite diva continues to tour the country in promotion of the LP, she swung by "The Wendy Williams Show" for a performance and brief chat with Wendy. Taking the stage and delivering another powerful performance, K belted out her single "Not A Little Bit."
Following the performance, she spoke with Wendy about her feelings on plastic surgery, "Love & Hip Hop," her love life and more.
Check out K's appearance below.