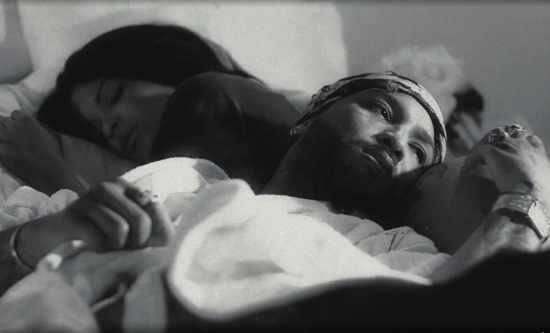 Ro James promises we ain't never had it like this!  Following his sultry, soulful single "Permission," which continues to climb the radio charts (
), the NYC native returns with another reason to keep him on the top of your watch list.
Premiering the new song and video, "Burn Slow," the singer/songwriter brings the camera into his black-and-white world once again, this time laid up in bed on his sexy female co-star. With blunt in hand, and rocking a white robe, Ro delves into his in-the-sheets demeanor, promising new erotic discoveries, and plans to stay in this moment for as long as possible.
"Waking up to you in the morning, is better than sunrise / So we can keep the curtains closed," he passionately sings.
Ro James is currently prepping for the release of his anticipated debut album ELDORADO, due out May 27 via ByStorm Ent./RCA Records. This summer he will hit the road with Maxwell on his "SUMMERS' Tour."
#PressPlay below!