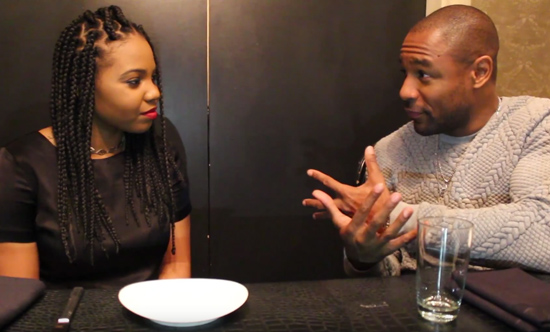 Since the release of his seventh studio album Sex, Love & Pain II, Tank has been on the ride of his life with the "Sex Love & Pain Tour."  The Grammy-nominated singer recently got together for a private dinner with a select group of media, his label–Atlantic Records–and Tanqueray to celebrate his newest endorsement for Tanqueray 10. The company announced Tank's signature drink, The General, and toasted to his future as an ambassador.
During my exclusive interview with Tank, he discussed how he approached the sequel to his classic album 2007's Sex, Love and Pain.
"I have to be able to connect anticipation with a great piece of work," he explained. "The blessing in the process was that people allowed 'Sex Love and Pain 2' to be it's own project."
Nearly 10 years later, he delivered authentic R&B and incorporated 2016 feel good sounds that attracted to an audience on a larger scale. He went on to share his thoughts on the current state of music, his very own record label R&B Money, and how he maintains being a father, a singer, and an actor.
Take a look at the full interview below!
–Interview and Words by Tia Long / Video By VawnDidTV