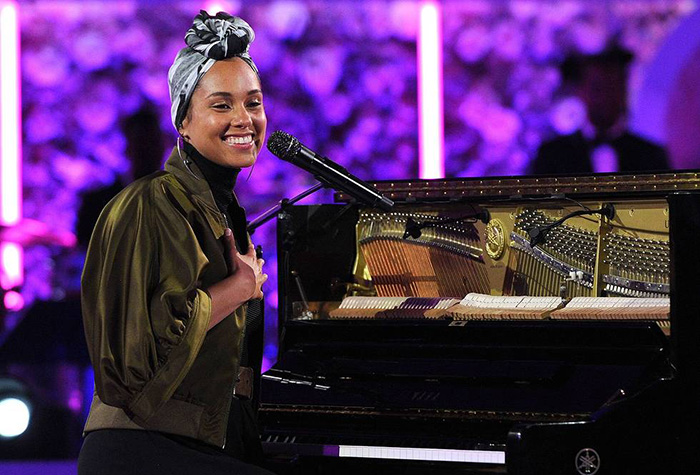 Hot on the heels of releasing her comeback single "In Common," Alicia Keys is celebrating her mama. On Mother's Day (May 8), VH1 is set to air its special "Dear Mama," where the songstress will pay tribute to her mother with a remix of her 2003 single, "If I Ain't Got You."
In the emotional teaser, Alicia fights back tears while thanking her mother, Terria Joseph, for helping her hone her skills on the piano at a young age.
"She found me a piano teacher and she found the money to pay for it and she even found a piano," says Keys, who is a mother to her own two sons, Egypt and Genesis. "Who can fit a piano in a one bedroom apartment?"
Then the singer, who is set to perform on "SNL" this weekend, changed the words to her Diary of Alicia Keys single to reflect the program's Mother's Day theme. "Some people want it all but I don't want nothing at all," she sings. "If it ain't you, mama. If I ain't got you, mama."
Watch the heartfelt tribute below.