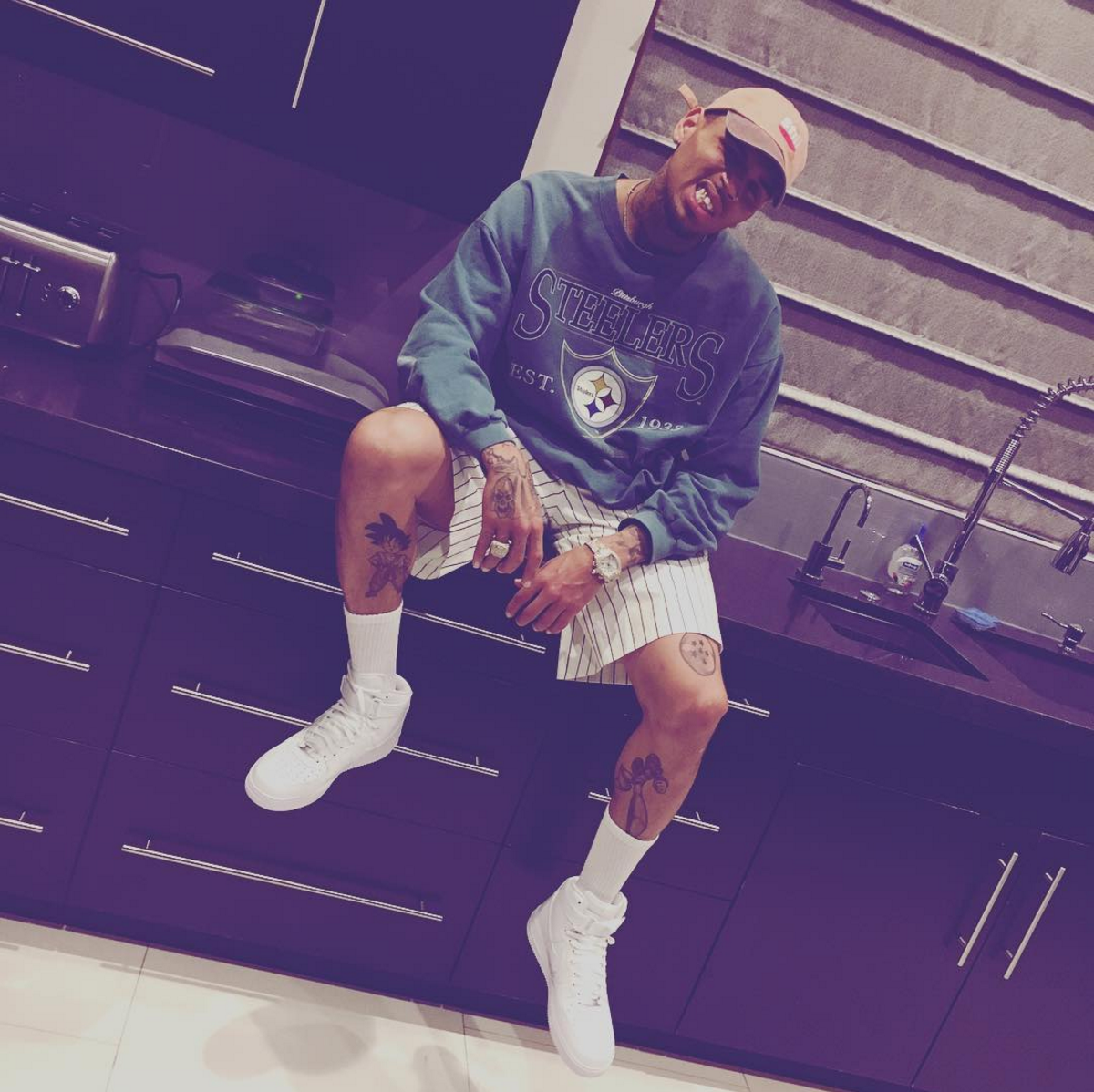 Could it be? 
Only 2 days after dropping his OHB mixtape Before Da Trap, Chris Brown has apparently announced his eighth studio album, "Heartbreak on a Full Moon."
The R&B superstar took to Instagram over the weekend to reveal the title. "NEW ALBUM (HEARTBREAK ON A FULL MOON)," he wrote in a since-deleted post (via HHNM).
Just last week, he revealed that a new single will drop on Thursday, May 5. "NEW SINGLE DROPS MAY 5TH," he wrote on Twitter.
Chris is currently gearing up to launch the European leg of his "One Hell of a Nite Tour" on May 22 as well as his "Welcome to My Life" documentary film.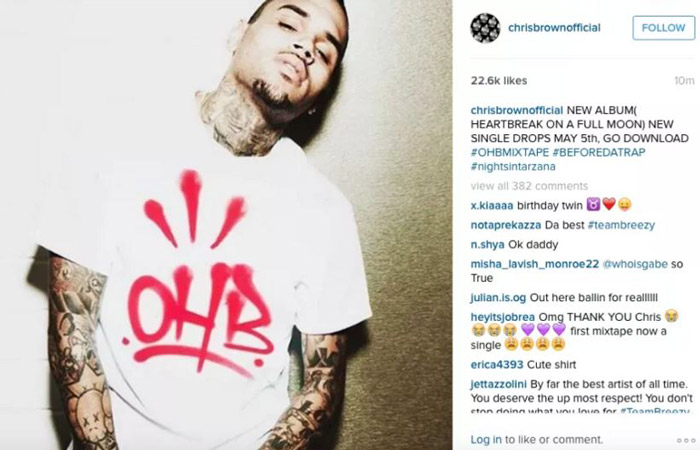 The fact that he deleted the post does raise some red flags, but Breezy is the king of posting and deleting on social media. So, he might be trolling us…or the label took it down…or he might have just given fans a quick teaser.
Either way, stay tuned to see if CB's new single drops on Thursday…