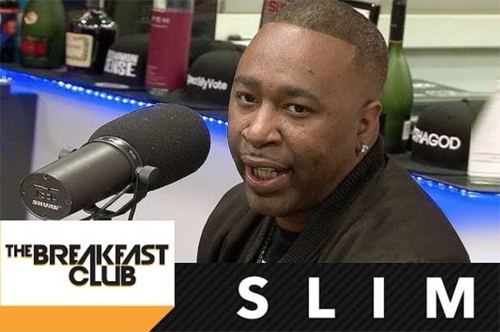 Slim of legendary R&B group 112 returned this month with his second solo album Refueled, and joined his old Bad Boy family on the kick off shows off their summer Reunion tour last weekend.
While in NYC the singer stopped by Power 105.1 for a brand new interview with The Breakfast Club, which they aired Thursday morning for their Throwback Thursday series. During the chat, Slim spoke about the reasons for 112's break-up, his solo success, what he's been up to since his last project, memories of being mentored by The Notorious B.I.G., his new music, upcoming Bad Boy Family tour and more!
Check out his full interview below!