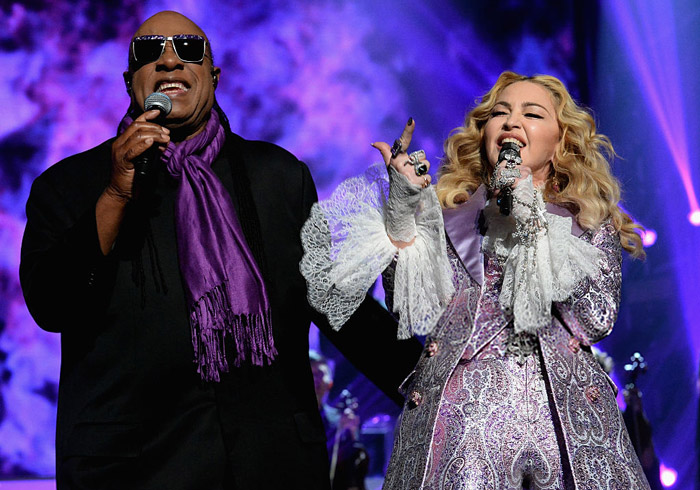 One month after his passing, Prince was honored with a star-studded tribute at the 2016 Billboard Music Awards in Las Vegas on Sunday (May 22).
First up, Questlove took the stage to share some moving words about the late legend, whom he called a friend.
"I want to take a moment to remember the great Prince Rogers Nelson," said The Roots drummer before asking for a moment of silence. "It can be a moment of silence, but inside our heads, it should be anything but silent."
Purple lights filled T-Mobile Arena as Madonna appeared on stage in a purple throne to perform "Nothing Compares 2 U." Dressed in a purple paisley suit with lace gloves, she paid homage to her friend while images of Prince showed on the screen behind her.
Then, in a surprise moment, Stevie Wonder joined her for a duet of "Purple Rain."
"Thank you Prince Rogers Nelson for all that you have given us," said Madonna as she held hands with Stevie, while Rihanna and The Weeknd looked on from the audience.
Watch the emotional tribute to the beloved icon below.