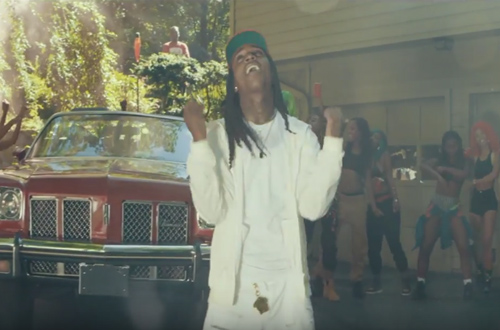 So apparently they dropped this on WorldStar about two weeks ago, but now Jacquees has officially released it on his own channel, and he's vying for a potential early summer hit with the house party-themed video for "Come Thru" featuring Rich Homie Quan.
Currently featured on his 'Mood' mixtape, the song was originally released on his debut EP 19, and then updated last summer with the latest beat and Rich Homie verse.
Now, while touring the U.S. on his "Mood Tour," the rising R&B star shows fans and new listeners what a Quees party is all about, with vintage '90s camera footage mixed with modern graphic effects, the Cash Money singer crushes the dominoes table, enjoys plenty of female attention and celebrates good vibes with his homies.
Join in the party below.