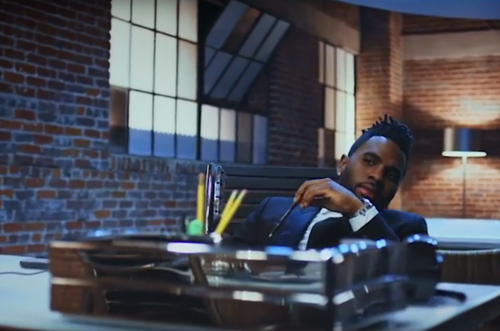 Chair clubbing time!
Jason Derulo slides into a new office romance in the self-directed video for his latest dance single "If It Ain't Love."
After performing the song at the iHeartRadio Music Awards, which he hosted last month, Derulo turns a boring desk job into a sexy party in the dance-heavy visuals. Taking advantage of a moment alone with a new love interest at his place of work, Derulo seduces his co-worker with some slick dance moves. Then, the colleagues turn their office into an Inception-inspired club, getting intimate up and down the walls.
"If it ain't love, why does it feel so good?" Jason asks.
The singer, who is getting ready to return to "So You Think You Can Dance" for its 13th season, is also crafting his first mixtape, which is expected to show a different side of his musicality that his mainstream fans have not been exposed to.
Check out his naughty office romance below.