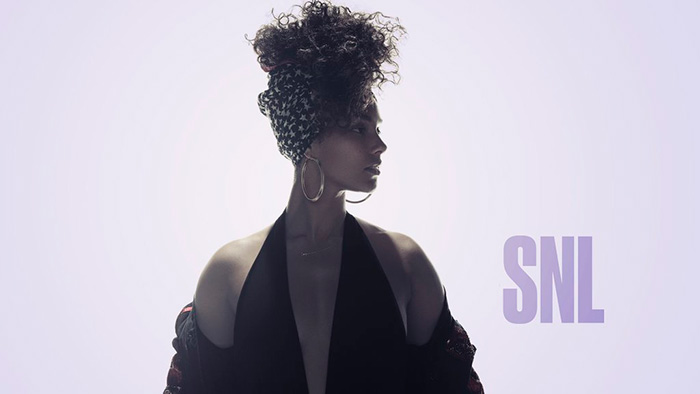 Hot off the release of her comeback single, Alicia Keys returned to "Saturday Night Live" on Saturday, May 7 as the musical guest for her third time.
As part of the Mother's Day episode, the mommy of two and 15-time Grammy winner took the stage to perform her infectious new single "In Common" for the first time ever. Standing at the piano and backed by her band, she belted out the Illangelo-produced song, which is set to appear on her upcoming sixth album, due later this summer.
For her second performance of the evening, A. Keys took it to church with her brand new song "Hallelujah." Once again at the piano, she belted out the soulful song as her band clapped their hands.
"I've been praying, but I'm paying for my sins," sings Alicia. "Won't you give me a sign before I lose my mind? … Hallelujah let me in."
Watch her light up 30 Rock below.