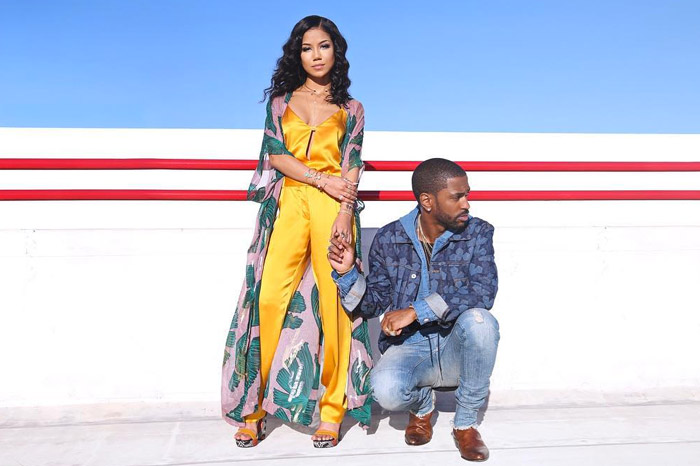 On Thursday night (May 26), Jhené Aiko and Big Sean brought their TWENTY88 collaboration to "The Late Late Show with James Corden."
Performing the song "On The Way" from the photo booth to the stage, Sean delivered his rhymes smoothly while sporting a denim jacket. Shortly after, he was joined by Jhené in a stunning yellow silk jumper. Then, backed by flashing lights, the duo showed off their chemistry once again.
Their TWENTY88 self-titled project dropped earlier this year, featuring guest spots from K-Ci & JoJo and Detail. The 8-track effort was accompanied by a short film titled Out of Love.
During a recent interview with Power 106, Sean revealed that there is "more music" to come from TWENTY88.
Watch them light up "Late Late" below.