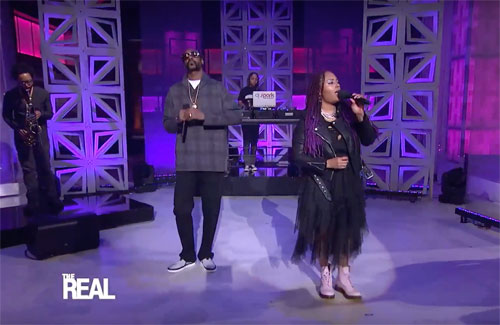 On Monday (May 23), Lalah Hathaway and Snoop Dogg appeared on 'The REAL' and performed the brand new remix to her Grammy-winning remake of "Little Ghetto Boy."
As the audience rocked and chanted along the soulful songstress and rap legend delivered a stellar performance of the classic song.
While chatting with the ladies, including Tamar Braxton, Lalah, who is the daughter of the legendary Donny Hathaway, spoke about performing and recording her latest album Lalah Hathaway LIVE in the same venue as her famous father.
Check out the performance below!