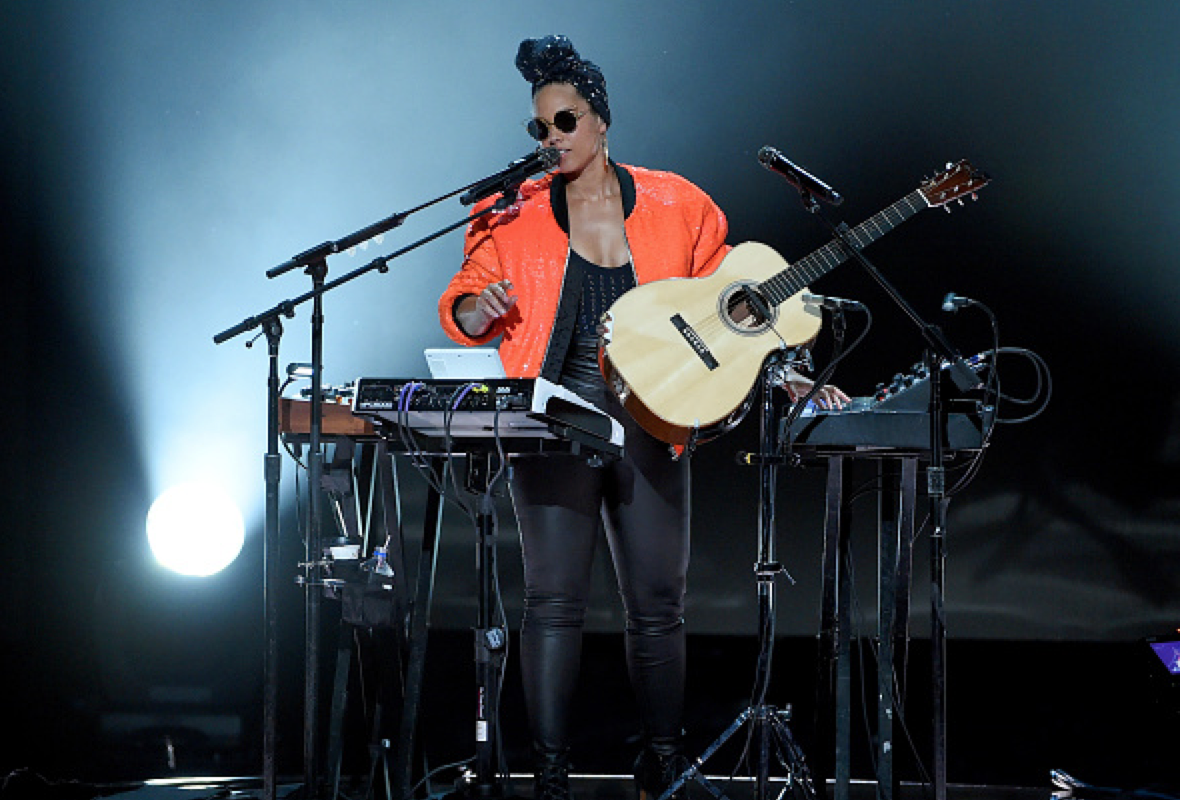 Alicia Keys put on her musical hat for a one-woman performance of her new single "In Common" during Sunday's BET Awards.
"Microphone check," she repeated into the numerous mics around the front of the stage, surrounding a setup that included three keyboards and an acoustic guitar. Rocking a head wrap and sunglasses, as well as a glittery red jacket, the songstress switched up instruments throughout the set, cueing up beats and adjusting tempos.
Keys most recently released her other new single "Hallelujah," performing both that and "In Common" on "Saturday Night Live." She also just dropped a new short film Let Me In on World Humanitarian Day on June 20, shining a light on the world's refugee crisis.
Her sixth album, the follow-up to 2012's Girl on Fire, is due later this summer.
Check out the performance below.