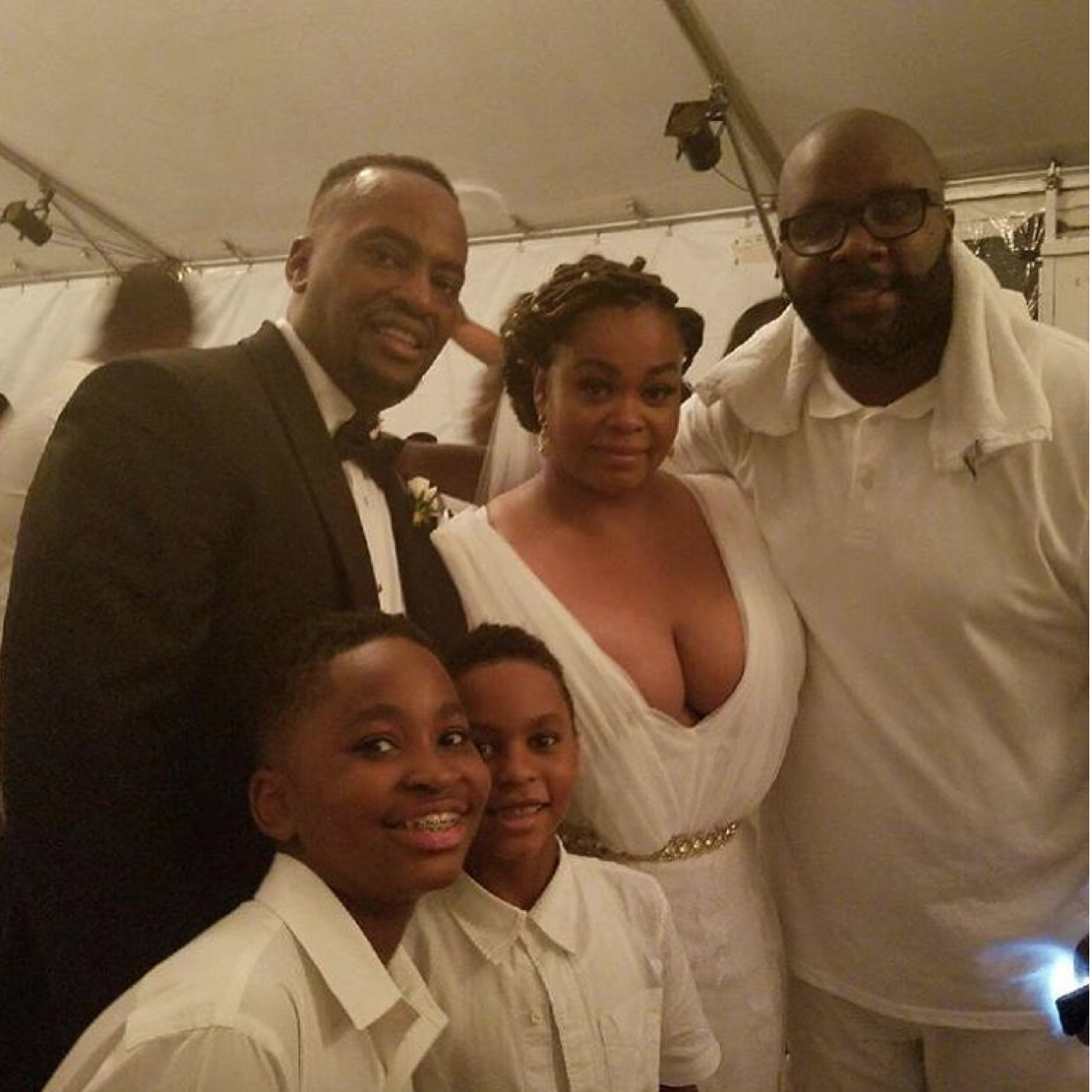 Congrats are in order for the amazing Jill Scott!
The 44-year-old Grammy-winning singer married her beau, Mike Dobson, on Saturday (June 25), as seen in photos and videos posted by the groom's friend DJ Mars.
"So my man called me a year ago and said, 'Mars I need you to DJ my wedding…don't get booked on June 25th 2016!'" he wrote. "He came to my house and gave me the deposit early, but he didn't say he was marrying Jill Scott!!!!! Damn homie!!!!!!!!!!"
Jill looked gorgeous and radiant in a white low-cut gown with long lace sleeves and a silver sparkling belt. She also sported white clips in her hair, which she wore up, and a long veil.
"This wedding made my summer!" Mars wrote. "I've known Mike for almost 20 years, but dude could have alluded to the fact that he was marrying Jill Scott(lol)! All he said was, u are working with her in Vegas. He's a total class act, he won with the wedding! #djmarsapproved."
"I teared up when she came…I'm gonna tear up now," Dobson said in a speech at the reception.
In addition to Mars, the wedding reception also featured a surprise performance by Big Daddy Kane.
"So, Mike Dobson called me and said, 'I'm going to surprise my wife during the reception and have Big Daddy Kane perform,'" Mars wrote on Instagram. "He then says, 'Mars you call Kane to work it out.' So im gassed because I'm on the phone strategizing with arguably one of the best rappers period (top 5 of anyone's list)! Me and Big Daddy Kane on the phone, im geeked! No one knew but me and the husband knew he was about to perform. Dude walks in and they didn't even recognize him until he starts rapping. Her face is soooo priceless! #jillscott #mikedobson #bigdaddykane #djmarsapproved."
This marks the second marriage for Scott, who was married for about six years to Lyzel Williams, also a DJ, until 2007. She was also previously engaged to her drummer Li'l John Roberts, with whom she shares a 7-year-old son. They broke up in 2009 after about two years together.
CONGRATS JILL!!!