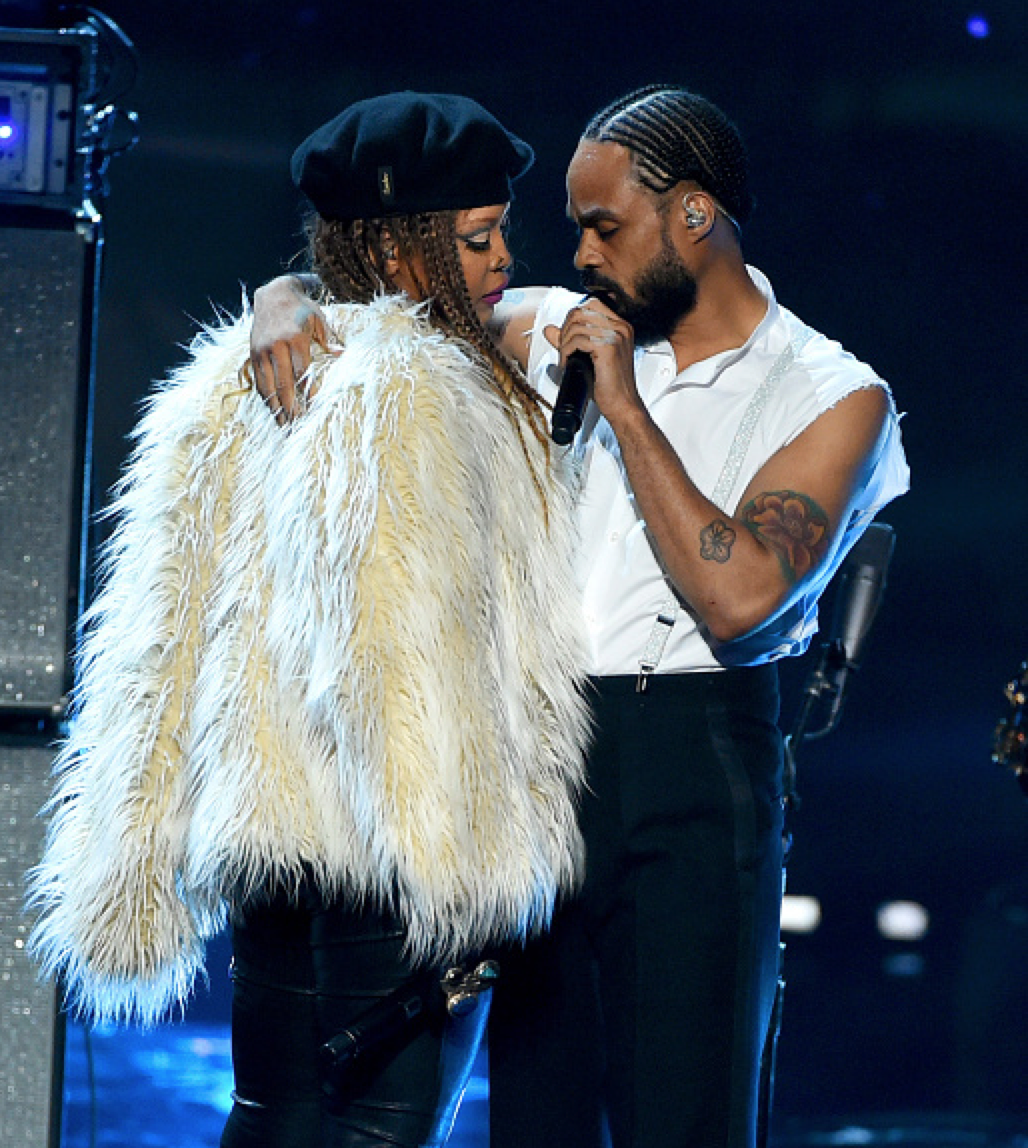 Thank You BET, you did these Prince tributes!!
Erykah Badu, Bilal, and The Roots paid tribute to the late, great Prince during the 2016 BET Awards, with a medley of some of his classic cuts.
With a touching introduction from comedian Dave Chappelle, the performance set off with Fat Belly Bella rocking an opulent fur, beret, and tight leather pants to sing "Ballad of Dorothy Parker." Falsetto crooner Bilal slowed down the tempo for "The Beautiful Ones," hitting the high notes and dramatically unbuttoning his white button-down shirt, and rolling on the stage as the legendary Roots crew rocked behind him.
Check out the amazing tribute below.