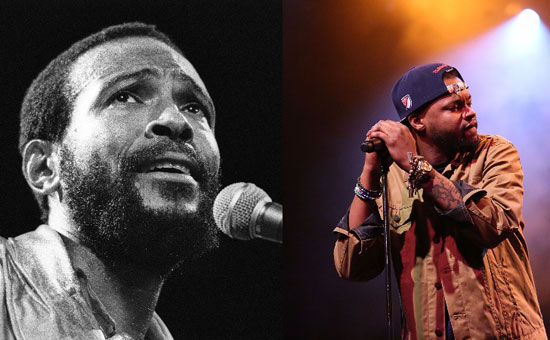 Motown Records has released a special 10" vinyl EP of Marvin Gaye's What's Going On in celebration of the classic albums 45th anniversary.
The EP features the original 7" mono single versions of "What's Going On" and "God Is Love," as well as two "Motown: Re-imagined" versions of the title track: a unplugged "Coffeehouse Mix," and a posthumous duet with Motown signee BJ the Chicago Kid.
"Singing alongside Marvin Gaye is truly a dream come true for me. Uncle Marvin is, and will always be one of the greatest," BJ told Pitchfork. "This collaboration also solidifies why I'm here in a time when it is proving to be more difficult for artists to find outlets for music with live vocals and live instrumentation. Marvin Gaye wasn't only the standard for R&B, he also made a huge impact on pop music & pop culture. Long live R&B."
Take a listen to the new duet version of "What's Going On" below, and you can purchase the EP here.