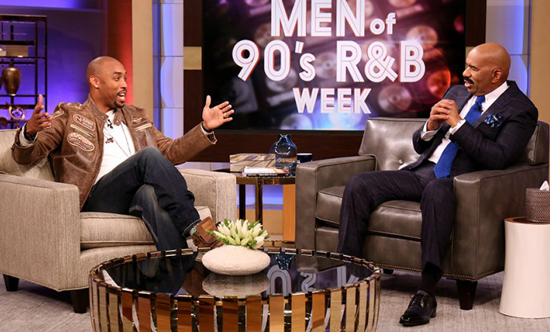 Following New Edition, Keith Sweat, and Bobby Brown, Steve Harvey continued his "Men of 90s R&B Week" on Thursday, with special guest Montell Jordan!
After a series of hits in the '90s and early 2000s the "This Is How We Do It" hitmaker left the entertainment industry to pursue his calling for the ministry. Today, he has two new books, his memoir "Becoming Unfamous" and a book he co-authored with his wife, "This Is How We Do It: Making Your Marriage A Master Peace."
Montell's wife Kristin joined him on the show to discuss how they've made their marriage work for nearly 25 years, despite a series of ups and downs, including infidelity. And, of course Montell hit the stage to perform "This Is How We Do It" with some adjusted lyrics for the studio audience.
Check it out below!