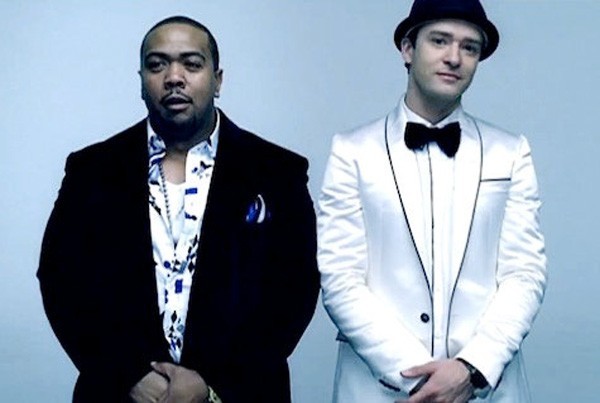 Justin Timberlake may be back on the radio all day long with "CAN'T STOP THE FEELING," but now the folks at RnBxclusive have gone digging and unearthed a previously unreleased, now leaked record called "Battle of the Sexxxes," produced by Timbaland, which is reportedly from their early sessions in 2004.
The track is certainly a loud, heavy hitting Timbo production, and the melody of the song kinda feels like a Pharrell or N.E.R.D record from the same era. JT calls out to a potential lover to throw away any inhibitions and get wild and nasty together. Interestingly the second verse appears to potentially be a demo for a female artist, wonder who? Britney?
"Explore explicit / Lets express reflexes / Exploit your pleasure / It's the battle of the sexes," sings Justin on the chorus.
If the two had actually recorded this together and put it out back then, it could have been massive, ha.
*LINK TO STREAM REMOVED*