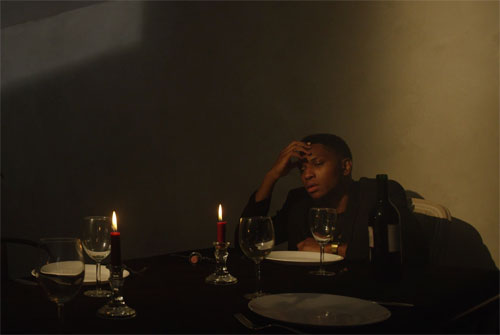 Gallant is dining in solo sorrow in the brand new visual for the sultry, emotional cut "Miyazaki," off his stellar debut album Ology.
The Alt-R&B crooner sits alone, in a dimly lit dinning room, at a table set up for whole group. While the candles burn down, the singer over pours his wine glass with a depressed look, as the Groove Theory "Tell Me" inspired lyrics play as the soundtrack.
"All the heartbreak hit like suicide, hey / You was right, you was right to point the finger at my guilty eyes, hey / But tell me if you want me to / Put my pride in check so I can make it up to you, babe," he sings.
Gallant is currently on tour in support of Ology and will embark on the European leg on July 7, returning to North America to tour late August through October.
Check out his new visual below.