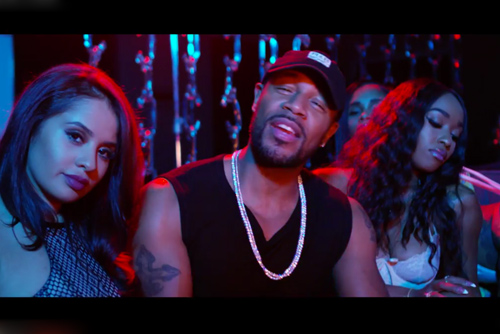 The R&B General is back with a brand new visual from his latest album, Sex, Love & Pain II.
Premiering the mini-movie style video for his Yo Gotti-assisted single "I Love Ya," Tank goes after that 'R&B Money' as the singer and his co-star, comedian Jackie Long, look to throw a scandalous party at Floyd Mayweather's spot.
With a room full of "certified first-class freaks," Tank, Jackie and Gotti enjoy the high female-to-male ratio, so much so that he won't even let his boys, burgeoning R&B trio 12:Til, into the party.
Booty Rockin Everywhere! Get your late night freak on with Tank in the NSFW visuals below!